Blog – Positive Psychology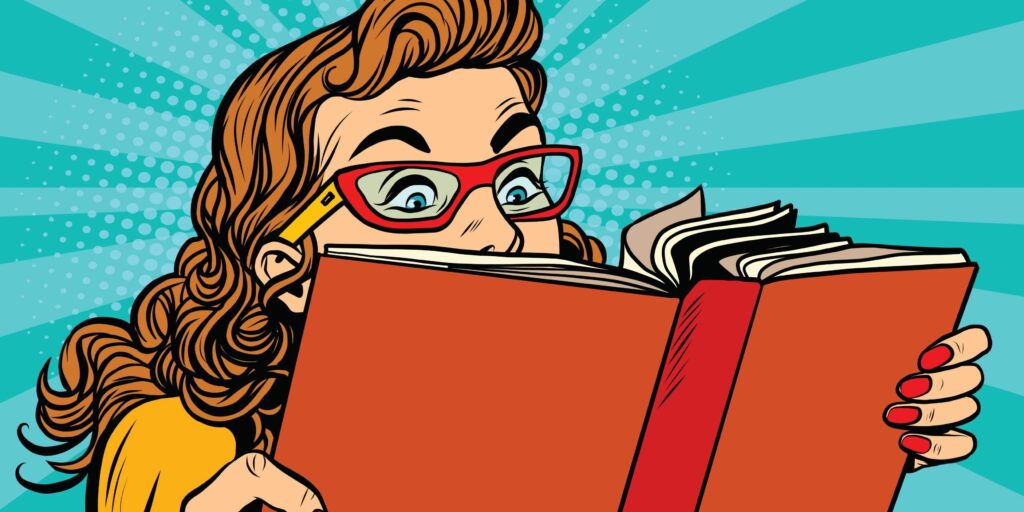 Positive psychology and student wellbeing: Our top 5 insights

In our recent webinar on 'Positive Psychology and Student Wellbeing', we had the privilege of hosting a panel of experts, including Dr. Michelle Tytherleigh, a Senior Lecturer in Psychology at the University of Chester.
___________________________
The aim of the webinar was to explore the fundamental principles of positive psychology and the research that demonstrates how these principles can positively impact student mental health. Our panel also discussed how teachers can apply these principles to promote students' self-assurance, perseverance, and understanding of how to maintain mental wellbeing.
Outlined below are five significant takeaways from the webinar. Plus, don't forget that you can now also watch the webinar on-demand here!
1. What is positive psychology?
Psychology often takes a deficit approach where issues are identified and remedied to bring people to a balanced level of mental wellness. Positive psychology, on the other hand, looks at what makes life most worth living. It concentrates on using our strengths to build upon the good in our lives and enhance the lives of everyone around us.
It is important to note here the five key elements of wellbeing theory (PERMA), as defined by Martin Seligman, that inform our understanding of positive psychology:
P – Positive emotion E – Engagement R – Relationships M – Meaning A – Accomplishments
Mental wellness goes beyond just experiencing positive emotions. It involves reflecting on the things that give life meaning and purpose, building positive relationships, and feeling a sense of accomplishment. It acknowledges that negative experiences are also a part of life, but it doesn't negate the possibility of having mental wellbeing alongside mental illness.
2. How can positive psychology support student wellbeing?
During adolescence, students are in the process of discovering their identity and determining their direction and path in life. Positive psychology can be a helpful tool to encourage students to recognise their individual strengths and create their own strategies for success. The principles can help students to perceive the things they enjoy as being good for them, developing and growing them and as important to their wellbeing. By focusing on the things they enjoy, students can develop their skills and build a toolkit of resources to support their mental wellbeing.
This approach empowers students to use their agency and take control of their own mental health and equips them with resources to handle challenges and pressures. In addition, it can benefit all students, including those who are neurodivergent, by emphasising their strengths and capabilities.
3. What can teachers do to implement positive psychology in school?
Many individuals who work with students in schools may not have clinical training, but they can still implement positive psychology principles in their work with students. As a teacher who undoubtedly wants their students to succeed and cares about their wellbeing, you may already be using many of these principles without realising!
Utilise your skills and experience in engaging and communicating with students to scaffold conversations which inspire inner hope and belief that they can overcome obstacles. Encourage your students to identify their strengths and use positive psychology practices to support their own wellbeing. It is crucial for school staff to model this approach and empower students to take agency in their own lives.
4. How can positive psychology fit in with the curriculum?
Time constraints within a school timetable can make it difficult to implement positive psychology principles during PSHE sessions, tutor time, or assemblies. However, a more reactive approach in responding to problems as they arise can be even more time and resource consuming and does not reach every student. To effectively support student wellbeing, we need to find time to use interventions that can make a long-term and wide reaching impact rather than taking a reactive approach to each issue as it arises.
You can use principles of positive psychology during pastoral, disciplinary, or restorative conversations with students. Asking questions about their current situation, interests, relationships, and behaviour can be helpful. Questions you could ask include: "Let's have a conversation about you", "What's going on at the moment?", and "Are you a good friend to the people around you and what does that look like?"
Investing in positive psychology can also meet OFSTED's standards surrounding personal development and create a strong foundation for your school's curriculum and behavioural system. By prioritising positive psychology, you can create a sustainable approach to supporting student wellbeing.
5. What additional resources are available incorporating the principles of positive psychology?
Lessons:
Websites:
Books:
Academic articles:
Watch the webinar!
If you found these insights and strategies interesting, watch the webinar on-demand to find out more.
About the author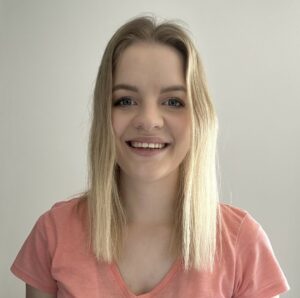 Abbie Simpkin is a School Research Liaison Manager at BrainWaves, responsible for supporting schools on the BrainWaves Research Programme.  She was previously a music teacher at Key Stage 3-5.
Blog – Sleep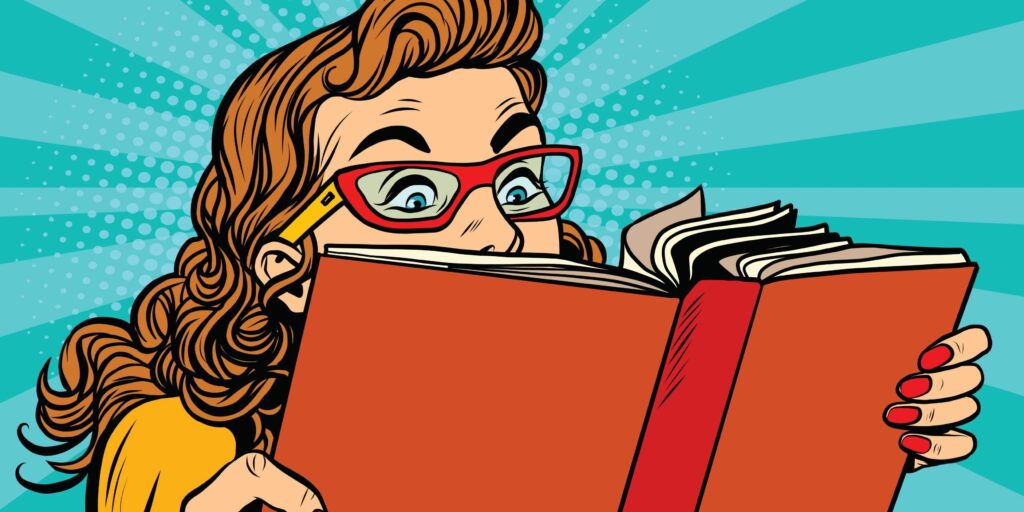 Five questions about teenagers and sleep
Missed our recent webinar on "Teenagers and Sleep" where we were joined by Professor Russell Foster, a world-leading expert on sleep from the University of Oxford? You can now watch it on demand here!
_______________________
Below are some of the most popular questions that Professor Foster addressed in the webinar:
1. How much sleep should we be getting? 
It is most commonly accepted that adolescents should get 8-10 hours of sleep. However, this is a generalisation, sleep is like shoe size – it is different for everyone. Try not to be too prescriptive about how much sleep you need as this can generate anxiety.

Although the amount of sleep you need might fluctuate depending on things like your age, the season and many other factors, try and identify how much sleep

you

need and stick to that requirement.

To do this, ask yourself some key questions:

Do you oversleep on your days off?

Are you dependent on an alarm clock?

Do you feel fatigued when you're awake? 

This will help you answer how much sleep you're getting and how much you might need.
2. What can I do to help fit my sleep around  my natural circadian rhythm? 
Control your access to light. Exposure to morning light by going outside or from a light box can help advance your body clock and make it easier to wake up earlier. 

Stabilise your light exposure. However tempting, don't oversleep at the weekend to make up for lost sleep, as this will cause you to miss the morning light and shift your body clock later. 
3. I find it hard to fall asleep – how can I help myself relax?
Avoid using smartphones or devices for at least 30 minutes before going to bed because of the alerting effect it can have on your brain which delays sleep onset. 

As a helpful wind-down before bed, choose activities you find relaxing. Often we need to address the stress in our lives to help us sleep better.

 

Exercise is good for building sleep pressure but try not to exercise too close to bedtime as this will be counterproductive.

Avoid taking long naps after 3pm. This makes it more difficult to get to sleep at night and means your body can fall into a negative pattern of shortened night-time sleep. However, short, occasional naps are fine. 

Sleep takes up a third of our lives so think about your sleep environment: make sure it's not too warm and if you can, invest in a good mattress and bedding. If possible, remove television and work equipment and try to make your bedroom a haven for sleep. If exposure to the sun in the summer months is making you wake up earlier, consider the use of blackout blinds.
4. When I wake in the night, I find it hard to sleep again. My app says I have very poor sleep. Help!
Firstly, don't take sleep apps too seriously. They can tell you roughly when you went to sleep and when you woke up, but they are not accurate enough to comment on the quality of your sleep.

If you have periods of wakefulness at night, stay relaxed and calm, keep the lights low and try not to watch the clock. It is perfectly normal to wake up at night. If you stay calm, you will almost always fall back to sleep.
5. I am a teacher. How can I help my students understand their sleep needs and get better quality sleep?
A great way is to introduce sleep education into the school environment. Students should be aware of their sleep needs and the benefits of sleep: a decent night of sleep defines how we function during the day. BrainWaves has produced a free lesson on Teenagers and Sleep which you can access

here

. 
Watch the webinar!
We hope you found these tips helpful. You can find out more in our sleep webinar, and in Professor Foster's book, Life Time: The New Science of the Body Clock and How it Can Revolutionise Your Sleep and Health.
About the author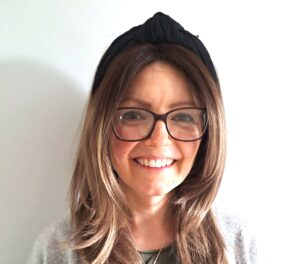 Naomi French is a School Research Liaison Manager at BrainWaves, responsible for supporting schools on the BrainWaves Research Programme.  She was previously a year 6 class teacher and subject leader for PSHE.
Blog – Grouping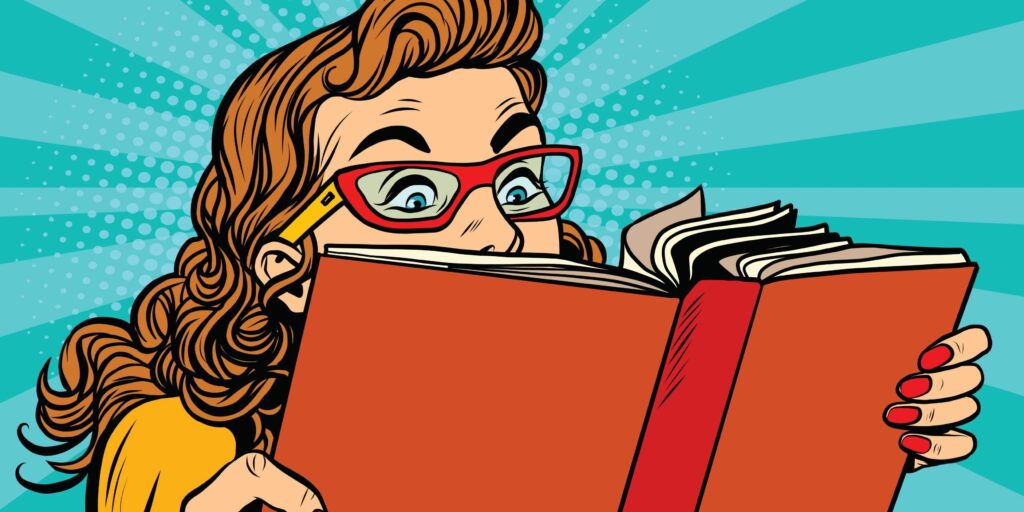 Grouping for effective discussion
In PSHE, the discussion of sensitive content can mean that students are sometimes less likely to talk openly with their peers during their learning. Therefore, when grouping students, there needs to be careful consideration of not only academic abilities but also social and emotional wellbeing and the personal circumstances of the students. This is where teachers' knowledge of their class will be invaluable to planning grouping, with as much consideration needed as the lesson content itself.  
There are many different grouping techniques you could consider, and the appropriateness of these will vary depending on not only lesson content or activity but also the class dynamic and the individual students. BrainWaves School Liaison Manager, Naomi French, collates some ideas on how best to use group work in your classroom. 
_______________________
The 'neighbourhood' technique
Simply put students in small groups based on who they are sitting near. These may or may not be their friends. This technique works well for students who are perhaps more confident, and is a useful method when you need to group students quickly, perhaps for shorter, snappier, timed discussions. 
You may wish students to spend the lesson in pre-assigned, specific places, using a seating plan, so as to have some control over their grouping. 
Working in pairs
Students are posed a question and then have a direct conversation with the person sitting next to them (their partner). You could use pair discussion to give students a chance to share their ideas with other members of their class. Here are some instructions you could use to facilitate this activity:
Think about the question posed with your partner

Write down you and your partner's collective thoughts on a post-it note

Put your post-it notes on the table in front of you or on a board at the front

Now, everyone can get up and look at their other classmates' ideas
It is useful here to have the question displayed on the board, as well as sentence stems that the students can use to structure their discussion with their partner, such as, 'That's really interesting – have you considered X?' or 'I agree – another example is…' or 'Although I understand what you're saying, I disagree because… what do you think?' 
As with the previous technique, you could sit your students in places other than their normal seats so that you can dictate who they work with.
Switching partners
Have students stand up and then switch partners. This could be random (if appropriate) by drawing names out of a hat, or based on whether they have had a positive or negative response to the criteria. The criteria could be things like:
Do you feel that you have enough good quality sleep? 

Do you feel that exercising improves your mood?

Do you prefer talking to others or spending time alone when you feel low?
The criteria could be used in different ways. For example, if one student responds yes, they could find somebody who has responded no to partner with. Or, they could find somebody who has responded in the same way as them and share their experiences.
The benefit of using criteria is that it can be tailored to the lesson content, pupil or task requirements, therefore giving teachers more control over pairings. This is a good technique for getting students talking with people they might not normally pair with in the class. 
Consistency
In contrast to the previous suggestion, you could keep the groups or pairs consistent throughout the lesson or even throughout the whole unit of lessons. 
This technique could be particularly beneficial in helping students to open up when exploring more personal discussion points such as their experiences or strategies they wish to try. By sharing with the same partner or group throughout the lesson or even throughout the whole series of lessons, students have the opportunity to build a relationship of trust over time with their partner or group and become used to sharing with them.
Student choice
With this technique, students choose who they work with – although more often than not, this will be their friends! If you have a specific task in mind, you might specify the number of students per group or give a minimum/maximum number. Giving a little flexibility means that it is less likely for students to be left out.
If students work with their friends, they may be more likely to share experiences and participate more openly in the lesson. However, this can also potentially lead to students straying off task. Only giving a short amount of time for these discussions can help keep the students focussed. Additionally, why not read our blog on encouraging effective discussion for more tips on how to keep pupils engaged?
Conclusion
Effective grouping can be key to the success of a lesson and of the learning. When it is considered carefully and planned alongside the lesson itself, it can be an invaluable tool to facilitate discussion and engagement. We hope that these methods are of use to you – why not let us know if you have any more suggestions by contacting us on support@brainwaveshub.org.
About the author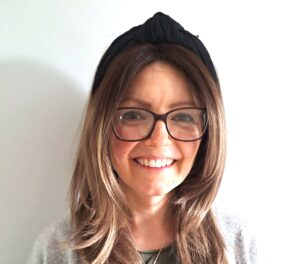 Naomi French is a School Research Liaison Manager at BrainWaves, responsible for supporting schools on the BrainWaves Research Programme.  She was previously a year 6 class teacher and subject leader for PSHE.
Blog – No-hands up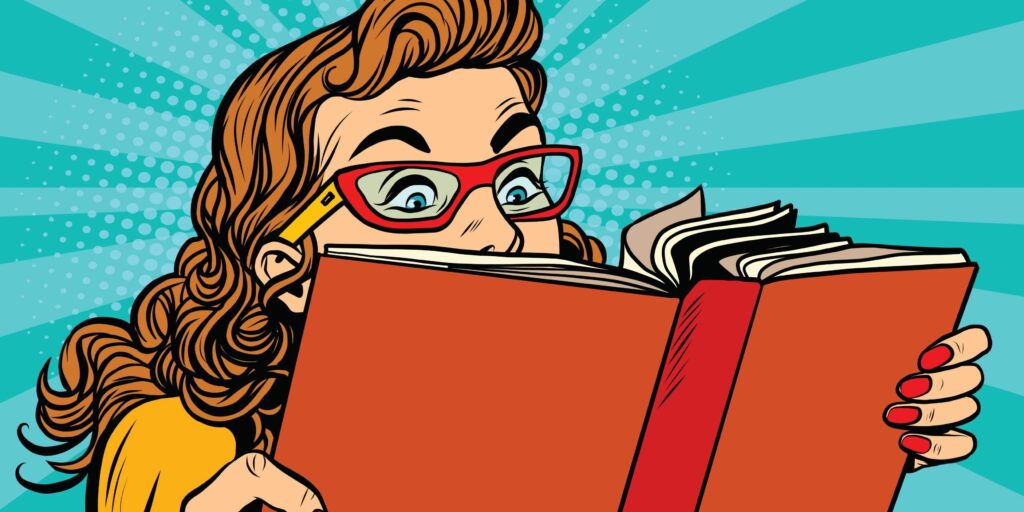 Using the 'no hands up' technique
The 'no hands up' technique is used by teachers to ensure all students engage in all discussions and dialogue. Without careful planning, there is the risk that only a few students participate in PSHE lesson discussions whilst the rest remain silent.
So, how do we encourage maximum student participation in sensitive discussions using the 'no hands up' technique? School Liaison Manager Naomi French shares her thoughts…
_______________________
From drawing names out of a cup or directed questioning, to students selecting the next speaker, there are a number of ways in which the 'no hands up' technique can be facilitated. However, best practice should involve an 'opt out' for those who feel uncomfortable, such as writing their response down or asking a friend for help. This strategy is all the more important – and challenging – in a PSHE setting where sensitive issues, such as mental health and wellbeing in the BrainWaves lessons, may be discussed.
Create a safe environment first
Before we discuss strategies, creating a 'safe' environment for PSHE lessons, where taking risks and making mistakes are not only allowed but encouraged, must be a priority. Without this, the potential for all students to engage in discussion and dialogue is lost. Students need to understand that mistakes are learning! A clear set of co-authored ground rules that are revisited every lesson are key to creating a safe environment where pupils are comfortable to respond (in any manner, not just verbally) to one another, the teacher and the lesson content. You can find the BrainWaves Safe Teaching and Learning Guidance here.
Teachers should never tolerate other students making fun of a mistake (an integral part of the ground rules mentioned previously) and should also make sure not to correct students in a way that makes them feel ashamed. Using positive reinforcement when students speak will also help students feel comfortable taking risks. Using a variety of corrective feedback strategies can help teachers encourage students to improve while ensuring they feel respected. For example, a teacher can 'recast' which means to simply reformulate what the students have said and provide the correction without actually pointing out the mistake. 
Providing 'response stems', which are the beginnings of sentences that students can use to formulate a response, can also help structure appropriate, positive discussion, and thus create a safe environment. They can be included as a bingo game in the lesson – whoever uses them all first in an appropriate way can win a prize linked to the school reward system. These can include phrases such as: 'While I agree with X, I also believe that…' or 'Although Y makes a really good point, I think…'
'No hands up' strategies within a PSHE environment
When you feel a safe environment has been established and the students have had opportunities to practise their empathetic, reflective response skills, and that a culture of encouragement and mistake making has been established in your classroom, your next step might be to take the 'no hands up' approach.  This encourages all students to participate in all discussions in a supportive manner. Here are five techniques that can be used:
Think, pair, share
This technique can be used in a variety of ways. A question can be posed to a pair of students, time can be given to discuss with their partners, then students can give feedback to the class. Another option is to have students give feedback on their partner's response – with their permission – which encourages active listening as well as active learning. With this method, all students will engage with the question without answering in front of the whole class.
Number draw
Assign each student a number at the beginning of a lesson. Pose a question and allow time for partner discussion. Bring the class back together and draw a number – whoever's number is drawn answers the question. Students can nominate someone to speak on their behalf if they do not feel comfortable doing so.
Phone a friend
Pose a question to a student. The student 'phones a friend', they discuss, then the student repeats what their friend has said.
Magpie 
When pupils are discussing a question, the teacher circulates and collects 'gems' that they hear. These can then be fed back to the class or displayed on the board to reflect on while the students remain anonymous.
Ummmm cards
Pupils have access to 'Ummmm cards', which they can use when they are called upon to talk but are struggling to input. The cards can include questions such as: 'Can you repeat the question?', 'Can I have more information?' and 'I'm not sure but my best guess is…'
Engaging students who don't want to talk
There are many reasons why students may choose not to engage in lessons. In PSHE this can be because they find the subject matter challenging or too personal. A safe, risk-taking, mistake-making classroom environment must be first established where they feel valued and their voices are heard, then the 'No Hands Up' techniques can be introduced. Pupils should understand that questions do not require a perfectly formulated answer, but their thoughts in whatever language they feel comfortable with. 
In time, students should become increasingly active in their learning and can become each other's greatest supporters. Not only could the 'no hands up' technique benefit student engagement, but it has the potential to foster a more positive learning environment, particularly in PSHE lessons such as those developed by BrainWaves.
About the author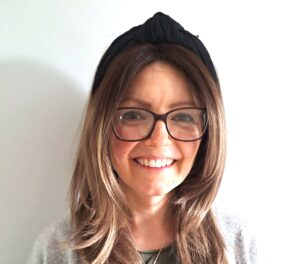 Naomi French is a School Research Liaison Manager at BrainWaves, responsible for supporting schools on the BrainWaves Research Programme.  She was previously a year 6 class teacher and subject leader for PSHE.
Blog – Differentiation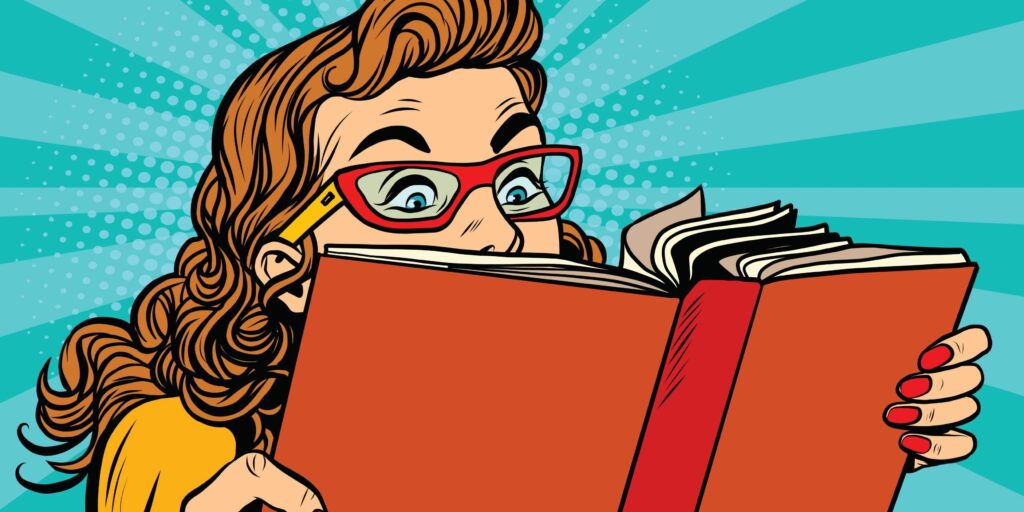 Differentiating the BrainWaves lessons
Differentiation is a common tool utilised within teaching. Teachers are constantly thinking of ways they can provide support for students who are struggling to access aspects of their lessons. Additionally, effective differentiation also requires teachers to consider how they can stretch the thinking and learning of the higher-level students in the class.
So, how can the BrainWaves lessons be effectively differentiated to ensure every student can access the learning and reach their potential? School Research Liaison Manager, Abbie Simpkin shares her thoughts…
_______________________
The BrainWaves lessons have been described as being 'low floor, high ceiling'. Generally, this means that the content of the lessons should be relatively clear and simple for students to access, but that there is also scope for high-level thinking and discussion depending on the student's capabilities and engagement level. I want to share with you a few ways we have already provided differentiation strategies in the BrainWaves lessons and also share my view on some other versatile strategies for differentiation.
Scaffolding and modelling suggestions
Optional differentiation strategies using scaffolding and modelling are suggested in the slide notes and teacher notes of the BrainWaves lessons. For example, in the lesson, "Boosting your mood" it is suggested that the teacher spends time modelling the "How do these activities make you feel?" task themselves in order to help students understand how to use the rating scales. Another example is in the lesson "The teenage brain", when the teacher notes suggest using the analogy that neural pruning is like deleting old apps from your phone.
Intentional forming of student groups
Many of the activities in the BrainWaves lessons require students to discuss their thoughts in groups. For example, in "The teenage brain", students are asked to discuss in groups what sort of behaviours and actions a teenager with both low and high levels of three different hormones might exhibit after being told facts about each of the hormones. This requires skills of comprehension and inference.
One way that you could support students who might struggle with these types of activities is to put them in groups with students who have higher level literacy skills. Hearing from other students can be useful in helping students to consider new, creative ideas and to clarify concepts. You could ensure fact slides are visible so that students can refer to it during their discussion.
Effective questioning
One of the key techniques you most likely use every single lesson to differentiate for your students is questioning. Teachers know their students best, they tend to gauge the audience and formulate questions that are phrased at the cognitive level of the students, allowing students to access the learning at their individual level. Questioning can be used to cultivate curiosity and thinking that stretches the minds of students and instil a sense of wonder which can keep students engaged and encourage them to participate in the discussion. This is exactly what we want during the BrainWaves lessons!
Using the glossary
A glossary is provided in the BrainWaves Personal Workbook that students can be signposted to to support their understanding of the key vocabulary used throughout the lessons. You could try putting the key vocabulary for each lesson on the board and taking a few moments at the start of each lesson to clarify the definitions of words the students are already familiar with.
We hope you now have some idea of the many ways you could choose to differentiate the BrainWaves lessons for your students. We look forward to hearing about how you can use these lessons to engage and stretch the thinking of the students in your class.
About the author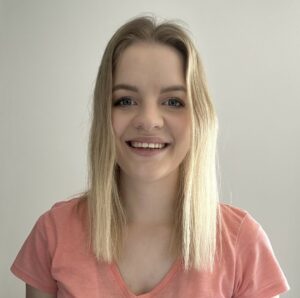 Abbie Simpkin is a School Research Liaison Manager at BrainWaves, responsible for supporting schools on the BrainWaves Research Programme.  She was previously a music teacher at Key Stage 3-5.
Blog – Effective teacher questioning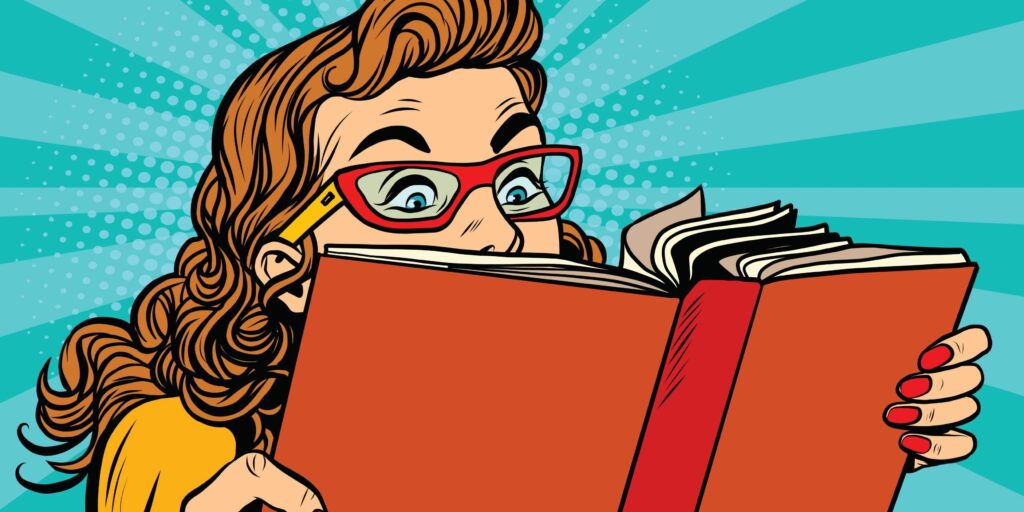 Effective teacher questioning
Questioning is used by teachers not only to inform them of the understanding of their students, but also to improve their students' learning. BrainWaves School Research Liaison Manager, Abbie Simpkin, discusses teacher questioning, a technique which can help teachers to engage their students by inviting curiosity and provoking thinking…
_______________________
The importance of questioning
Questioning is viewed as an essential pedagogical skill that requires practised knowledge. However, there can sometimes be an imbalance of questioning within teaching because of the dominance of teacher talk. This can lead to negative responses from students including disengagement. So how can questioning be used effectively in the BrainWaves lessons to instil a sense of wonder and encourage participation whilst differentiating between the different abilities of your students?
Dialogic questioning
Dialogic teaching, a technique which fosters the use of dialogue, counters the imbalance of questioning by using skilled questioning which extends the students' thinking and in which students' answers are built upon rather than just received. This technique encourages teachers to ask one question at a time, not to answer their own questions and ask questions to all students regardless of their ability or how likely they are to engage.
Why not give it a go? Here are some tips:
Talk less, listen more
Respond to the students and re-orientate them where necessary
Encourage students to expand upon their responses by asking additional probing questions
Ask questions simply and conversationally
Encourage students to also ask questions
Use silence as thinking time for students to gather their thoughts before answering
Sequence your questions using an increasing taxonomy of questions
Ensure that your questions are sufficiently open and divergentUse a no opt-out or cold calling strategy
Opportunities in the BrainWaves lessons
There are many opportunities to foster conversations about mental health through dialogic questioning in the BrainWaves lessons. Many lessons state specific questions you could ask to encourage this type of conversation. For instance:
In the KS5 lesson on 'Sleep and teenagers', students are asked "What surprised you?" after watching a video.
In the KS5 lesson on 'Boosting your mood', questions are sequenced "Which outcome do you think was produced by each activity?" then "Why do you think that?"
When asking these questions, enter into a conversation with the students, respond to their answers and even ask other students to respond to the answers too. This will encourage students to engage with the conversation and stretch their thinking.
Using techniques of dialogic questioning can lead students to natural inquisitiveness, deep insights and creative responses. It demonstrates to the students that they should all be engaged in the dialogue with no-one dominating or being overlooked. Responding to the answers given by students can add depth and breadth to the discussion and create further conversation points. It is a strategy that can support lower level students, encouraging them to participate and improve upon their answers in a conversational and natural way so that they feel supported but also confident in their increasing understanding. It can also support higher-level students by stretching and extending their thinking, and keeping them engaged and learning, even when the material might seem easy for them to understand.
About the author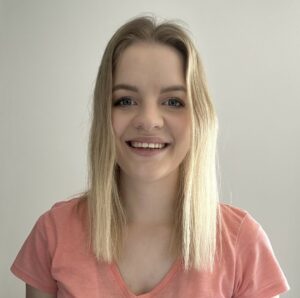 Abbie Simpkin is a School Research Liaison Manager at BrainWaves, responsible for supporting schools on the BrainWaves Research Programme.  She was previously a music teacher at Key Stage 3-5.
Blog – Student discussion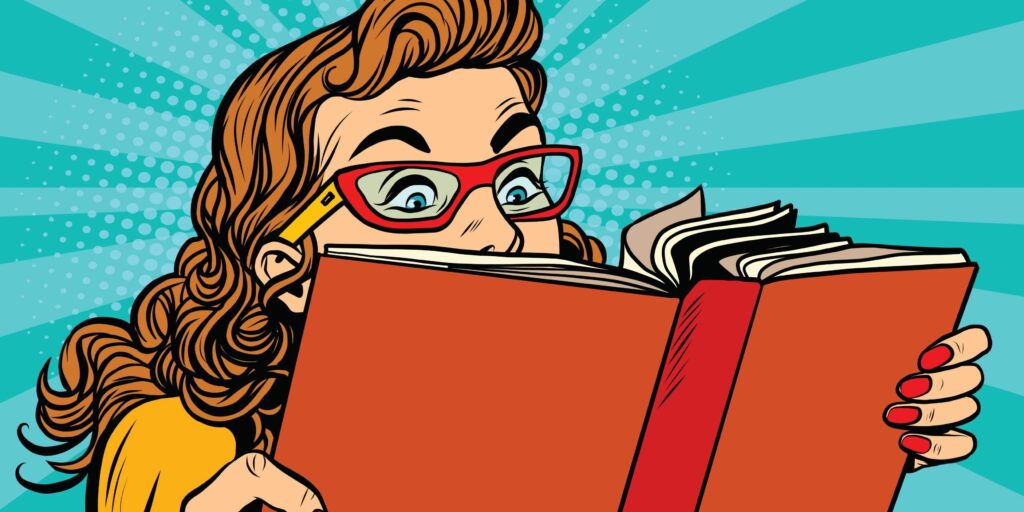 Encouraging student discussion
The value of discussion should not be underestimated in the process of learning, especially in exploratory talk between students. Classroom dialogue contributes to a child's intellectual development and educational attainment; students learn by verbalising, talking, discussing, and arguing. 
So, how can this important tool of student talk be used within the BrainWaves lessons to enhance the learning experience? School Research Liaison Manager Naomi French shares her thoughts.
_______________________
When goal-oriented discussions between students are set up with a meaningful conversation point, students can share their thoughts and ideas with their classmates and in turn develop deeper or new ideas that others can learn from. Hearing from other students can be useful in helping students to consider new, creative ideas and to clarify concepts. When this happens, a lesson can become an opportunity for collective learning where students build upon one another's knowledge and deepen their communication skills. 
Student discussion is the bedrock of the BrainWaves lessons and actively encouraged as part of the learning process. Many of the accompanying lesson slides have questions that can be used as prompts for quality student talk and clips that can be used to generate discussion. There are also further suggestions within the Teacher Notes. You can also try the strategies below to enable students to access and engage with the lesson content.
Strategies to facilitate focused student discussion
'Focused' is the key phrase here as most teenagers love to talk and have no shortage of things to say! In fact, teachers may spend much of their time in lessons asking students not to talk to their friends since they can easily lose focus on the task at hand. Encouraging focused talk on the subject in hand is one of the biggest challenges when it comes to student-led activities, however there are a few strategies that can be used to make this job a little easier.
Write, pair, share
Many of us use the 'think, pair, share' model, but substituting writing for silent thinking can improve both the quality of the conversation and the number of students who contribute. As students write, I walk around, reading over their shoulders and writing things like, "That's good. Say that!" on the papers of students. I can also see which and how many students are stuck, so I know if I need to add more scaffolding.
Timed question prompts
By displaying questions on the board that pupils can refer to or be guided back to if needed, discussion becomes more focused. By adding a reasonable time limit (and perhaps even a countdown style timer), the sense of urgency to complete the task is increased, thereby increasing focus. If you let students know beforehand how you will be collecting their answers – individually, as a pair, as a group, on post-its, with a nominated speaker – this encourages them to focus on the end goal, thus facilitating focused talk.
Hot topic
Ensure that students are engaged and interested in the topic before leaving them to work as a group. If they are itching to talk about it, the conversation is more likely to stay on track.
Roll a die
If you have a number of questions that you want the class to address in pairs or small groups, you can try displaying numbered questions (up to 6) and giving pupils a die: they can roll it and discuss the question they have rolled. Set a 1 or 2 minute timer and let them go!
Volleyball not 'ping-pong'
As a teacher, the desire to direct, respond to and lead students ('ping-pong' teaching) can help drive learning, but it can also stifle creativity and engagement. To play volleyball, where pupils (rather than the teacher) respond to one another, is a great way to overcome this. It requires training the students in appropriate response techniques, but when the class are given opportunities to regularly practise this invaluable skill, it will not only encourage focused talk but also enhance their communication skills.
What if pupils do not input into discussions?
Encouraging students to talk in class (about the topic at hand, of course), can result in deeper learning, however, it can also mean that students who don't feel they have anything correct, important or insightful to say or who are perhaps more shy, end up sitting silently and not reaping the benefits of the discussion. Coupled with this is the fact that the subject of mental health can be challenging to discuss and may make students feel uncomfortable. 
However, silence is different to disengagement, and this is an important distinction to be made, especially given the subject matter. You know your students best, and if they are silent in group discussions you can use this to judge if they need to re-engage or if they are simply actively listening to what is being discussed. Ultimately, when quality talk is facilitated, even those students who choose not to input into discussions are still benefiting from the rich language, discussion and thinking that is going on around them.  
About the author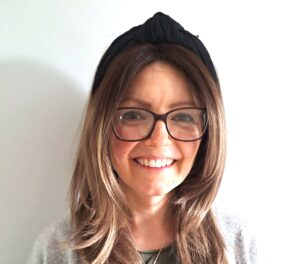 Naomi French is a School Research Liaison Manager at BrainWaves, responsible for supporting schools on the BrainWaves Research Programme.  She was previously a year 6 class teacher and subject leader for PSHE.